Screenings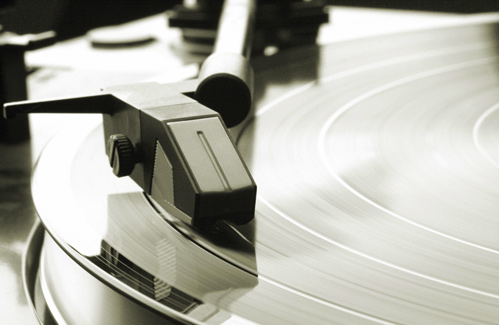 "To be remembered as a radio personality you need a singular vision, and you can't be compromised."
– Meg Griffin
The rock radio DJ once played an unprecedented creative role in the music world. I Am What I Play profiles four DJs in major markets during the heyday of rock radio: their programming, their politics, and their deep connections with musicians and fans. Where are they now — and how did they reinvent themselves as the medium changed?
Roger King. 2015. 105 m. NR. Canada/USA. Seventh Art Releasing (U.S. only).
Available Now on Vimeo

I Am What I Play is now available for rent or purchase directly from Vimeo.
>> CLICK HERE TO WATCH IT NOW ON VIMEO!
Past Screenings
See IAWIP on TV!  – December 18, 2016
Documentary Channel
Dec 18 9pm ET/10 PT
IAWIP Canadian Broadcast Premiere  – August 14, 2016
Documentary Channel
Toronto Magic Lantern Carlton Cinema – May 6, 2016
20 Carlton Street
Toronto, ON M5B 2H5
Northwestfest – Edmonton, AB – May 7, 2016
Landmark Cinemas City Centre
10200 102nd Avenue,
Edmonton AB T5J 4B7
Phoenix Film Festival – April 8, 2016
Harkins Scottsdale 101 Theater 7
7000 E Mayo Blvd
Phoenix, AZ 85054
An Evening of Film and Discussion featuring Meg Griffin – February 25, 2016
Narrows Center for the Arts
16 Anawan Street
Fall River, MA 02721
Wellfleet Independent Documentary Series – March 3 & 4, 2016
Wellfleet Preservation Hall
335 Main Street
Wellfleet, MA 02667
EUROPEAN PREMIERE! Sunday March 13, 2016, 14:00h
Radiodays Europe
Le Palais des Congrès des Paris
Paris, France
Read a Radiodays Europe interview with Director Roger King here!
A Q&A with Pat O'Day and a screening of the film – January 21, 2016
Pickford Film Center
1318 Bay Street
Bellingham, WA
An Evening with Charles Laquidara and a screening of the film, Boston MA – December 23, 2015
The Regent Theatre
7 Medford StreetArlington, MA
Beacon Quarterly Film Series – Mt. Beacon NY – November 13th, 2015
Howland Cultural Center
477 Main St, Beacon, New York 12508
Loyalist College's 91X FM Fundraiser – November 25, 2015
Loyalist College
376 Wallbridge Loyalist Rd,
Belleville ON, K8N 5B9
Vancouver Film Festival/Vancouver Film Center, Vancouver BC – November 30, 2015
Special Presentation
Vancity Theatre
1181 Seymour Street
Vancouver, BC V6B3M7
Screening at the Princess Cinema, Waterloo ON – October 29, 2015
A one night only screening of the documentary, I Am What I Play at The Princess Cinema in Waterloo, Ontario, Canada.
6 Princess Street
Waterloo, ON N2L 2X8
Reel Independent Film Festival, Toronto ON – October 15, 2015
I Am What I Play at The Royal Cinema in Toronto, Ontario.
608 College Street
Toronto, ON M6G 1B4
Red Cinemas, Greensboro, NC – October 2, 3 & 4, 2015
Six screenings over 3 days at Red Cinemas in Greensboro, North Carolina.
1305 Battleground Ave
Greensboro, NC 27408
Beacon Independent Film Festival – Mt. Beacon NY – September 18th, 2015
The Beacon Independent Film Festival (BIFF) showcases creative films in a unique venue, nestled among the trees at the foot of Mount Beacon, NY.
Jacob Burns Film Center, New York – August 18, 2015
Sounds of Summer: New Music Documentaries series
Canadian Music Week, Toronto – May 8, 2015
Canadian Premiere – Opening night
Boston Independent Film Festival – April 26, 2015
U.S. Premiere